Tony Ward couture collection themed Stardust voyage presented during Haute Couture Week in Paris
Every year we try to score a front row seat to view the latest haute couture collections. We hope you love haute couture as much as we do, not because it's very expensive fashion, but because it represents a designers' creativity. "Haute couture is a spearhead in terms of creation, a fantastic laboratory for research, both in terms of craftsmanship and design innovation," explains Ralph Toledano- president of Paris's Fédération de la Haute Couture et de la Mode (FHCM) in an interview with Vogue. "Haute couture is a land of free expression for designers, as well as an image builder for brands." Today we highlight the newest Tony Ward couture collection.
Tony Ward couture collection: the fashion show in Paris
January 23rd, the Tony Ward Couture Spring Summer 2023 Fashion Show takes place in salle Orbe New York, at Palais de Tokyo in Paris, an architectural landmark dedicated to contemporary art. Celebrities, actresses, international press, fashion gurus, stylists and influencers came from the four corners of the world to discover the beautiful looks.
The Blonde Wedding Reporter was present too and spotted the most beautiful looks. What a blessing it is to be a woman and wear such magnificence!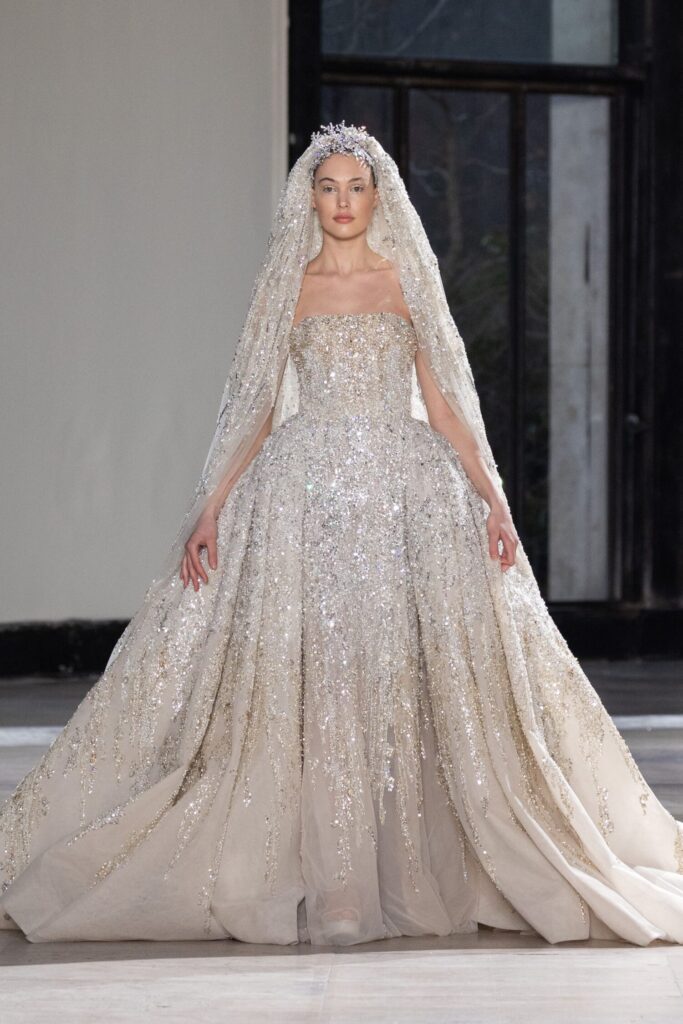 Homage to the late Elie Ward
The Tony Ward spring-summer 2023 Couture collection is a tribute to Ward's father Elie Ward, who started the brand's 70-year heritage as a teenager in Beirut, Lebanon.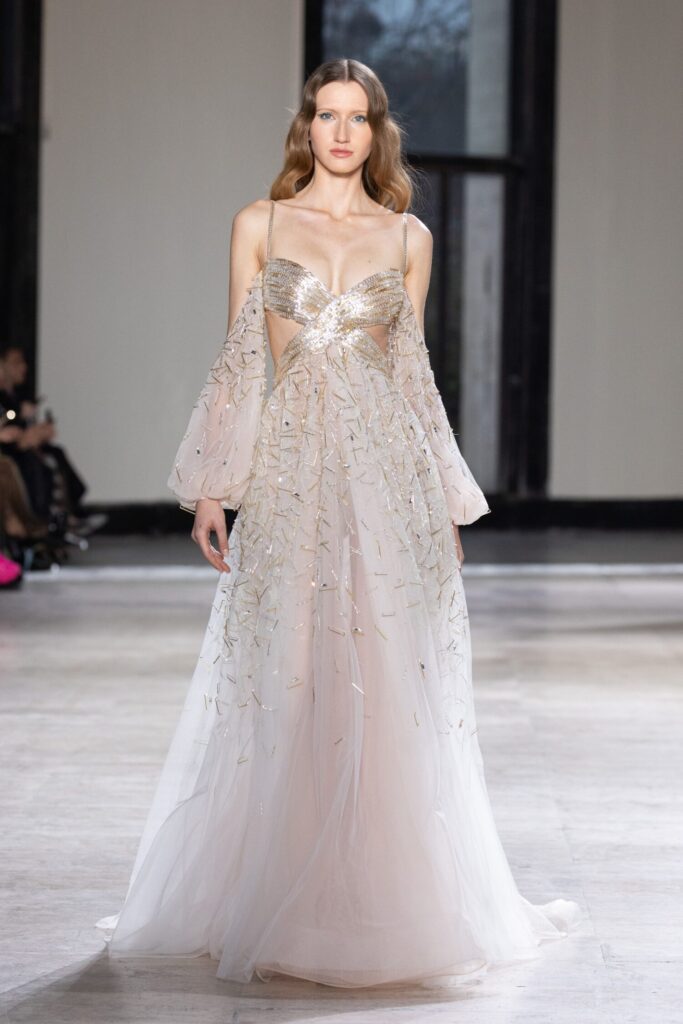 "A sentimental feeling, reminiscing, 25 years of Tony Ward… Thanks to his son, the story goes on.", stated the press office of the maison in notes. "Using the imagery of a cluster of stars floating through space our fashion house is recognizing that this is the end of an era with its theme: Stardust Voyage."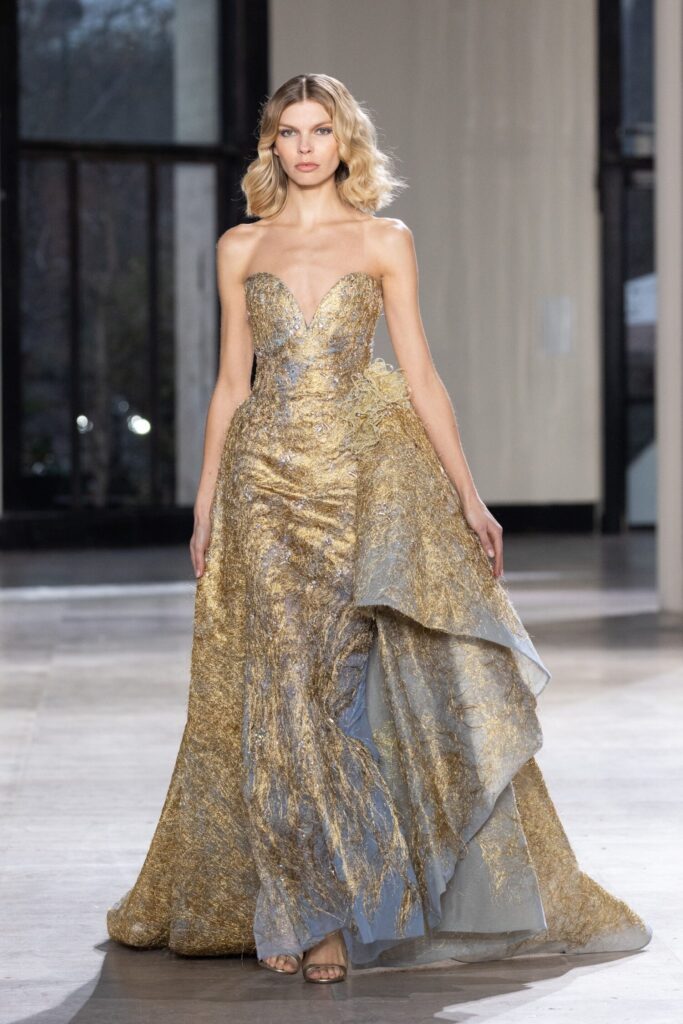 The Spring Summer 2023 collection
We asked the designer to describe the newest couture collection and talk us through what inspired him during the design process.
"You'll notice infinite twinkles appear on a dress. In our imagination, it's meteorite grain, believed to be the origin of the universe.
Vaporous skirts, celestial corsets and architectural collars are the starting point of this collection. As far as the color palette concerns, you'll notice ranges from solar yellows, ultraviolet illuminated with gold constellations, cosmic black, to emerald green. I wanted to coat every dress with magic dust.
The silhouettes are ethereal, spiritual, beyond earth and a tribute to my father, a couturier who now lights up the sky and left us last October.", explains Tony Ward.
"But the story goes on and I consider the Tony Ward Couture Spring Summer 2023 collection the start of a new era."
Stay tuned for more reviews regarding Paris Haute Couture Week!