Tips & tricks when renting a wedding villa- Interview with Paola Fiocchi Van den Brande at Passepartout Homes
Are you thinking about a destination wedding in 2022? Consider throwing your celebration at a villa! You'll get to stay with your family or friends in a gorgeous home, and unlike at a resort, you won't have to worry about other guests wandering into your wedding photos. We asked rental expert Paola at Passepartout Homes- which handles more than 250 rental properties- to help you find a gorgeous vacation rental home that can double as wedding venue.
The Blonde Wedding Reporter: I would love to get married in Italy, but I don't know where to start. Could you give me some advice?
Paola: Getting married in Italy is an enchanting dream for many couples, captivated by the sweet taste of a Mediterranean lifestyle, delicious food, balmy weather and the prospect of dining under olive trees and starry skies.
Passepartout Homes carefully selects private villas in Italy, the land of love, ideal for wedding ceremonies and celebrations. Properties are chosen for their accessible location and proximity to desirable holiday destinations, experience in organizing private events and weddings, luxury facilities and amenities and tailor-made services.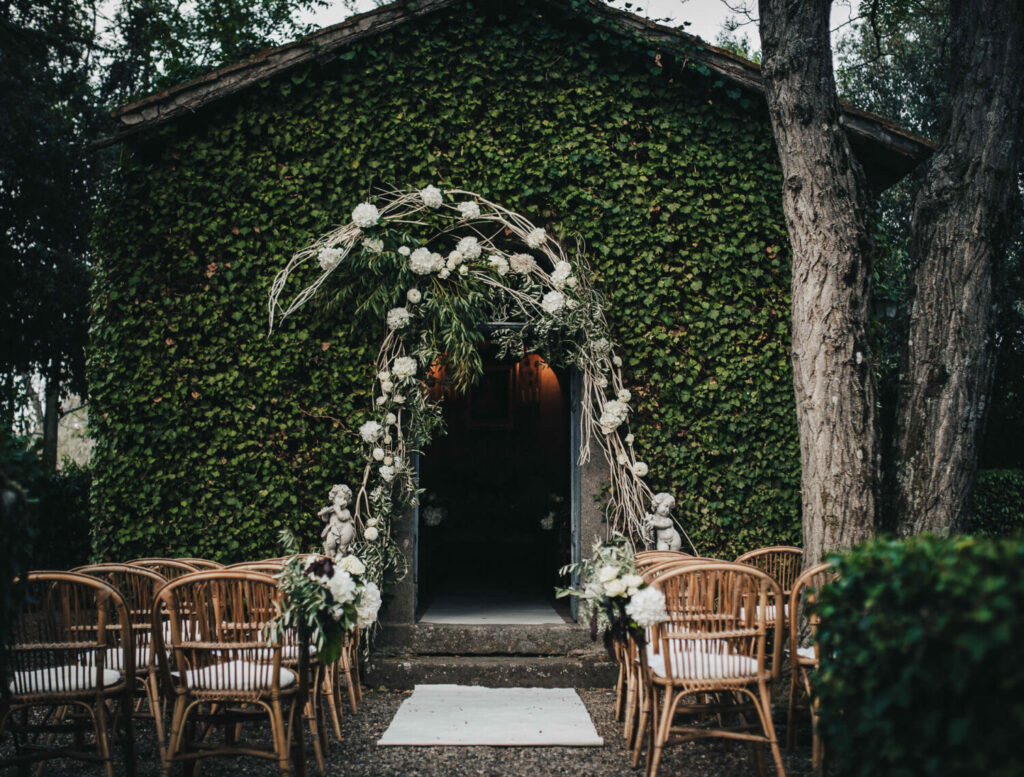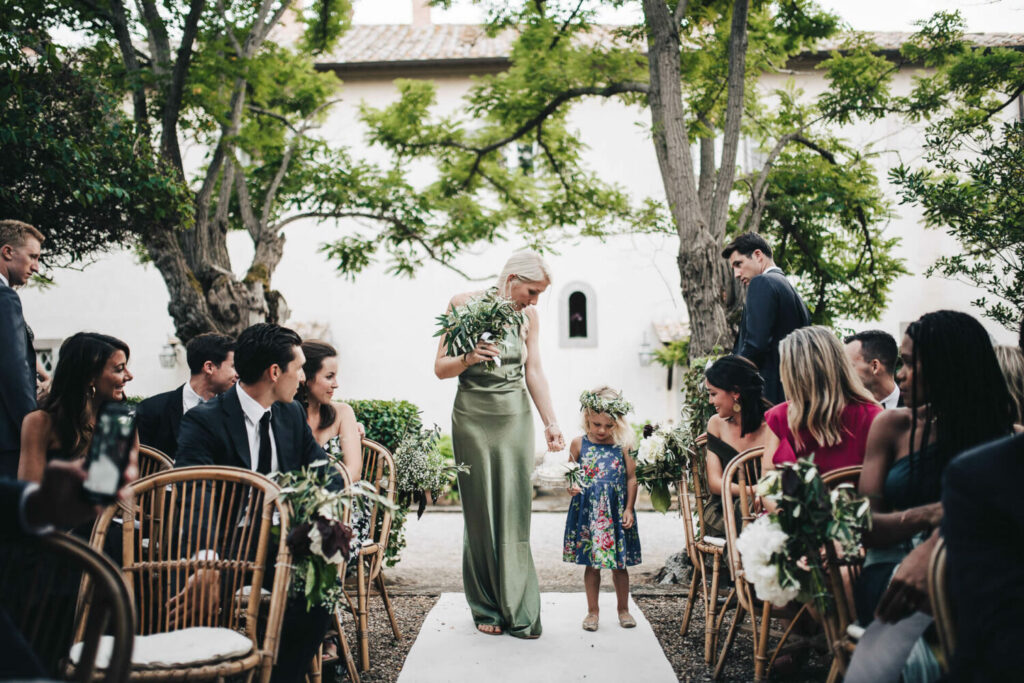 A destination wedding in Italy is the perfect opportunity to create the most memorable experience for both the couple and those partaking in their celebrations. When choosing the location, although couples may have a place in mind which evokes memories, they should also keep in mind accessibility for their guests especially if they have a diverse international crowd arriving from fours corners of the globe.
TBWR: How do I know if a location is the perfect venue for my wedding?
Paola: Couples may have a special place in mind. Perhaps it's where they met or spent memorable moments together. Perhaps it's where one of the two originally comes from or have ancestral links. Alternatively, there is a long list of things to consider when choosing a private villa as venue;
Is the location right for your guests as well and is it easily reachable by plane or car? Is there anything interesting to visit in the area? Where are the guests going to sleep, are there other villas, hotels and b&b where they can be accommodated? Will I need to provide my own wedding planner? Is the location licensed for civic or religious wedding ceremonies? How many guests can the wedding venue accommodate? Is the villa licensed and complies with the local villa rental laws? Once you have the answers to those questions, renting a private venue for your destination wedding is a piece of cake.
TBWR: Can my family and friends stay overnight at a private villa?
Paola: Some villas are large enough to accommodate the couple and their immediate family members, but we have also villas which can accommodate 30 guests, for example.
TBWR: Is there a limited number of guests?
Paola: This is one of the first questions the couple should ask as private villas are usually not ideal or suitable for large scale parties (like 300 guests or more).
TBWR: How much time in advance should I book a private wedding location?
Paola: Ideally a year in advance to have plenty of time to properly organize and ensure all vendors are available for the desired period.
TBWR: What are the five most important reasons why I should book a private wedding villa for my big day?
Paola: There a so many reasons, but let me give you a top 5:
Social-distancing: private villas are highly sough-after as the recent Covid-19 pandemic is forcing us to look for venues ways from the crowds,
Intimacy: a private villa is perfect for couples looking for intimate weddings,
Privacy: a private wedding location is the venue of choice for celebrities, VIP's or anyone who seeks privacy and seclusion,
Exclusivity: a villa is rented on an exclusive basis where all facilities are for the exclusive use of the couple and their guests and services are tailor-made to the specific requirements of the couple,
Bespoke weddings: villas often offer their own wedding planners however couples may be able to book their own services making the whole experience truly bespoke and tailor-made to the couple's own vision and needs.
TBWR: How expensive is it to rent a private villa?
Paola: That largely depends on the location, the size, the services and the level of luxury. It is not possible to give you an idea of rental costs as there are too many variables to consider. However, please always consider that, on top of the rental fee for the villa, you need to add the event's fee plus cost of the event like catering, flowers, musics, entertainment, etc…
TBWR: Is there a minimum number of days I need to book the villa?
Paola: Usually the minimum is seven nights, although some villas may be able to offer shorter stays in low and mid seasons.
TBWR: Who takes care of the catering of our wedding?
Paola: Usually villas offer their own wedding planning service, however couples may wish to negotiate to introduce some of their own vendors and services.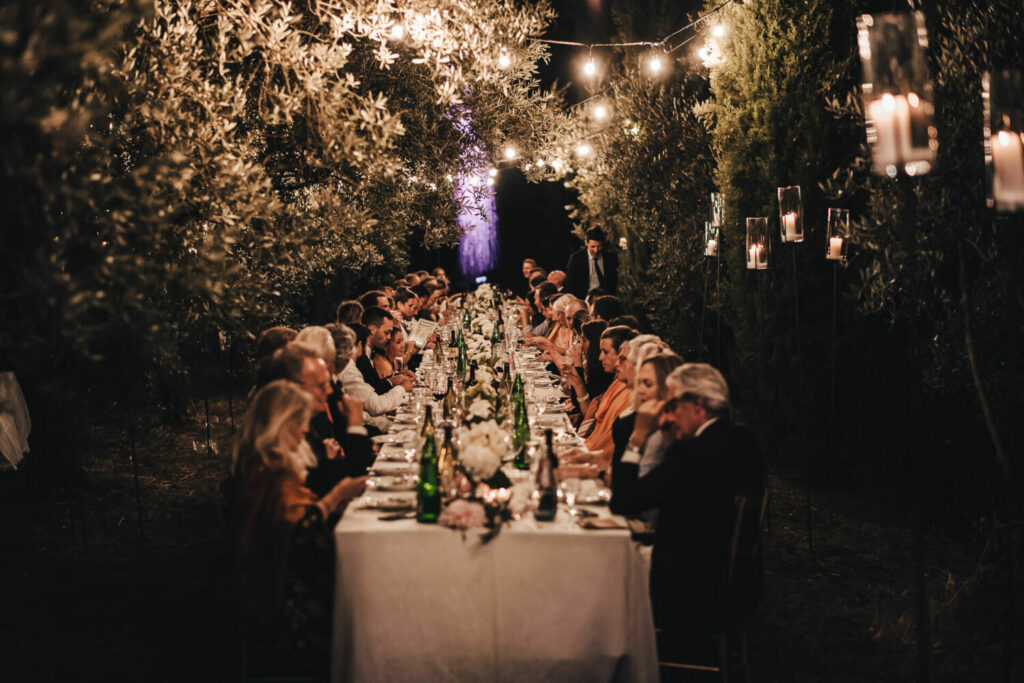 TBWR: Can you share a secret with us? Did any celebrity tied the knot at one of your properties?
Paola: A Love Island UK couple, Jessica and Dom Lever, chose one of our Greek villas for their romantic and intimate wedding on Mykonos a few years ago. This location is splendid. The seafront villa offers your everything you would expect from a laid back beach break and beach themed wedding.
TBWR: What property would you pick for your own wedding and why?
Paola: This is a hard question, because I don't want to favor any of my properties. They are all beautiful and were all carefully chosen for their unicity and individuality. Whatever villa couples will choose from our portfolio, we can assure that guests will remember their wedding forever. Whether they will go for a masseria in Puglia, an Italianate villa on Lake Como or the eternally romantic Venice, one thing is sure: their wedding will be unique and forever treasured by all those involved. <3
Meet the expert
Paola Fiocchi- Van den Brande is the founder at Passepartout Homes Ltd., a curated portfolio of private luxury holiday homes. Passepartout Homes unlocks rare, luxury travel experiences across the world. Properties are carefully selected for their ease of accommodating extended families, weddings, corporate retreats, wellness retreats and other private events. Paola is also the owner at Masseria Il Trullino, vacation rental, Salento, Puglia and operates as a social media and marketing manager for luxury holiday villas.
Do you want to discover her collection of luxury holiday rentals? Just click this link to reveal magic. Want to write to Paola? Drop her a line at paola@theblondeweddingreporter.com.
Photos by
The photos of the real wedding in this editorial are the contribution of photographer Andrea Di Giampasquale. More info? Go to his website: www.adgphotographer.com or Instagram: @andreadigiampasquale